In times when modernism did not develop so much, people's ways of punishing those who committed crime were also different. In addition, some things that were not seen as crimes today were counted as crimes at that time. It is one of these periods in the Middle Ages, which started with the collapse of the Western Roman Empire and ended in a period ending with the Renaissance movement. In the Middle Ages, radical changes occurred in terms of religion and culture. For some civilizations, this period was almost a period in which they shined. As you all know, there is a dark side to the Middle Ages, where art and music, in general, are valued by art. In the Middle Ages, quite different methods were used to punish criminals. Among these methods were instruments of torture, but we will talk about the shame flute used to punish bad musicians in this article. What is a shame flute, what is its story? Let's take a look together.
In the Middle Ages, "shame flute" was used to punish bad musicians. The shame flute was a torture device that punished bad musicians for worship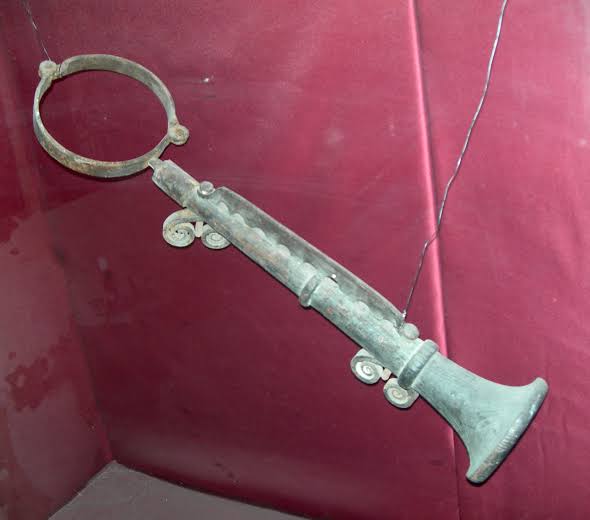 This flute made of iron was chained to the musician's neck, and then his fingers were clamped on the mechanism to make it look like he was playing it.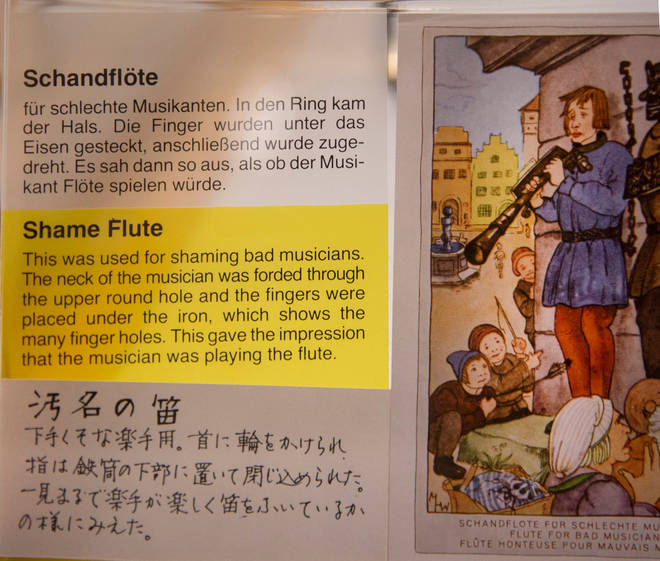 The musician or any person who wore the shame flute could be left like that for days depending on the crime he committed.
So even if the musician wanted to quit and remove the flute, he could not. Also, the musician wearing the flute of shame was roaming around town or village
There was a parade around the town to humiliate the musicians. The people attending the ceremony were throwing rotten food and vegetables.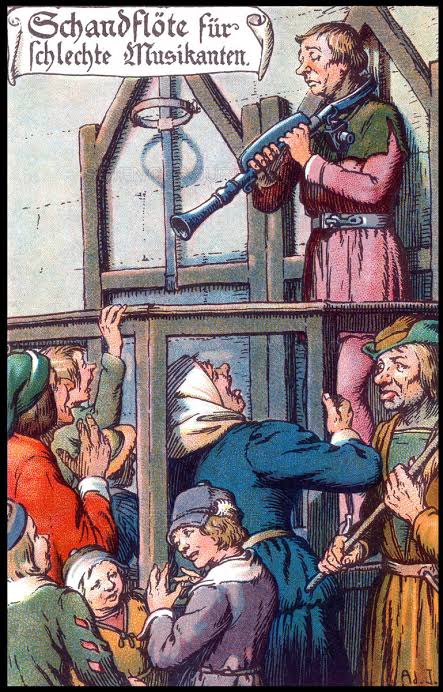 Social humiliation was very popular at this time in history, and it was one of the few entertainment tools usually owned by small villages and hamlets. When the musician finished his walk with the embarrassment flute, people had to stand in the town square until they decided they were punished enough.
This treatment of bad musicians was considered an appropriate punishment for crimes against music at that time.
However, this flute was not only used to punish bad musicians, Shame Flute was used by almost all public artists whose work was considered objectionable.
An example of the embarrassment flute is on display today in the Medieval Crime Museum in Rothenburg, Germany. There is also one in Amsterdam's Torture Museum